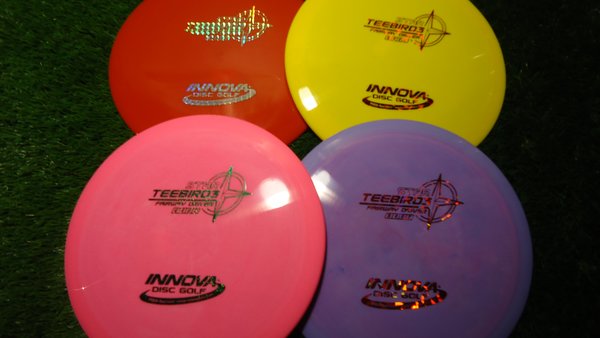 TeeBird3
TeeBird3
Fairway Driver
8 4 0 2
The TeeBird3 is faster with less glide, and has the same trusted turn and fade flight ratings as the original TeeBird.

The TeeBird3 represents the evolution of the TeeBird. Many people have described a lot of discs as a "faster TeeBird", but this is the real deal. The flat flight plate promotes speed while reducing glide, effectively producing consistent, accurate flights. This is a point and shoot, target specific fairway driver.

Best Choice for: Accurate shot-shaping, 'Go-To' fairway driver, Faster TeeBird with less glide

Innova Disc Golf authorized dealer.