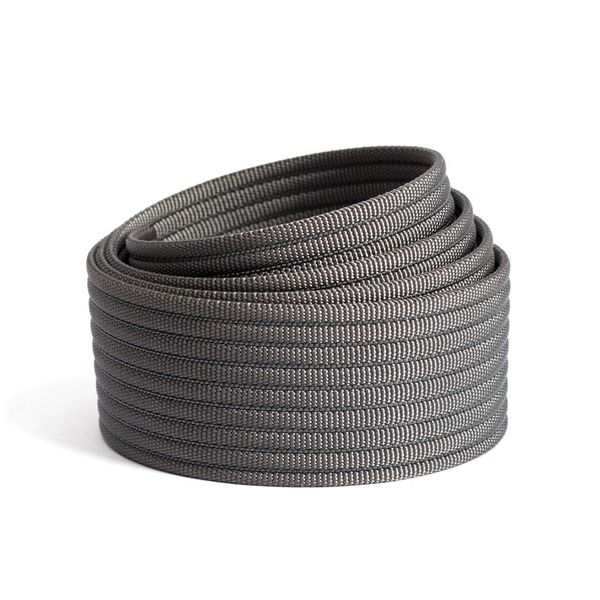 Strap Grey
We make our belts the right size by adding an extra 8 inches for the perfect fit. Order your pant size. If you are a size 33" go ahead and order the size 34". Normally add 21" to women's pant size if you don't want to measure. So a women's 12 becomes a size 33". Extra length can be cut off if necessary.
Order the strap only here and add the buckle of your choice separately. Mix and match your wardrobe!
GRIP6 STRAP

1.5 inches wide
Infinitely adjustable
High-tensile nylon fiber weave
Breaking strength of over 2000 lbs
GRIP6 FEATURES

MEN'S REGULAR WEBBING STRAP ONLY -- Fully adjustable with all Men's 1.5" Regular width buckles.
UNLIMITED LIFETIME WARRANTY -- The Grip6 A3 Guaran-damn-tee protects against any malfunction, accident, and all possible wear & tear. Our high-quality products were designed to last a lifetime.
SIMPLE, LIGHTWEIGHT, AND COMFORTABLE BELTS -- No moving parts on this belt delivers a minimalist look with extreme durability.
HIGHEST QUALITY MATERIAL -- The strap is woven with high strength nylon webbing.
ONLY BELT WITH NO HOLES & NO FLAP -- The tail of the belt tucks behind the buckle, providing a clean, sleek look.
VERSATILE FASHION -- 6 style of straps, perfect for business casual or outdoor adventures.
ADJUSTABLE FIT -- 8 extra inches of webbing for the perfect dynamic fit.
MADE IN THE USA -- Grip6 is a provider and supporter of good local jobs.