Stickers options Innova Disc Golf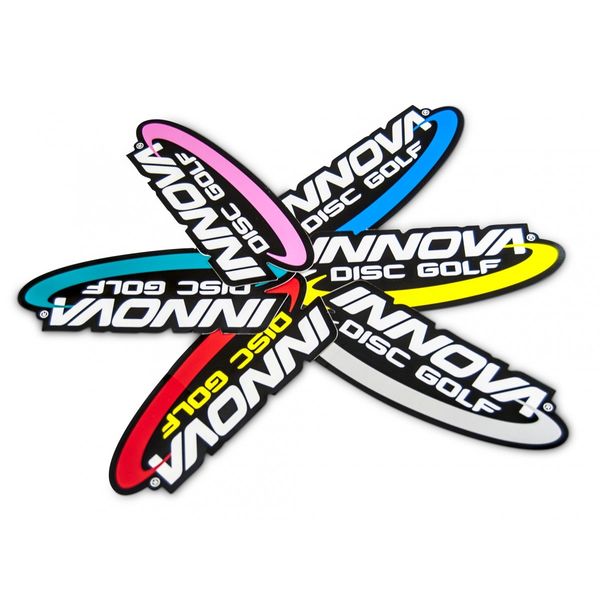 Stickers options Innova Disc Golf
Die Cut Sticker
Fancy 2 & 3 color die cut stickers to show off your disc golf fanaticism. Each decal is 6.5" long.
Sticker Sheet
Now you can throw Innova on almost anything you want. This sheet features a variety of iconic Innova images that any disc golf will recognize. An 8" x 10" sheet of 16 stickers made from UV resistant vinyl and die cut.
Destroyer Sticker Sheet
Hot off the press! These long lasting, UV resistant vinyl stickers are great for personalizing your Park&Fly Stool, tour vehicle, phone case, whatever! New to the sticker lineup—and the most requested—is the Destroyer! Each sheet has 15 stickers.

Cut Vinyl Sticker
For your car.
All prices are each and for a random color.