HALF PRICE Rising Star Tee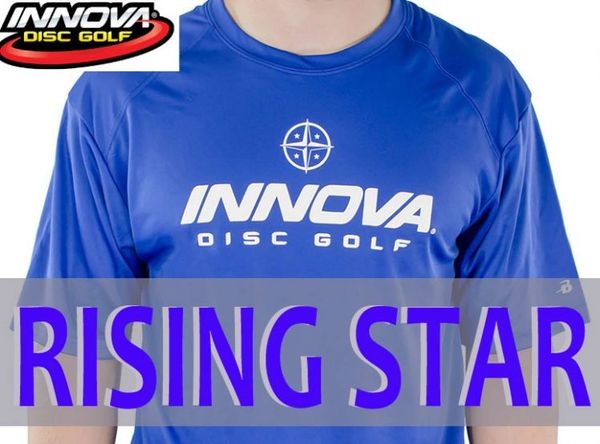 HALF PRICE Rising Star Tee
This item is half price as part of my 21st annual December Sale until it is gone!
Rising Star Tee

The Innova Rising Star Tee is a Cool Shirt for Hot Summer days. This STYLISH T-shirt is perfect for a tournament round or perfect to wear on a Hot Disc Golf Date! The Performance Tee feels soft and light, and won't hold your throws back. This is Innova's most affordable full synthetic [breathable-wicking] shirt.
You may not be sponsored by Team Innova…yet! But, you can look like you're an Innova Rising Star!