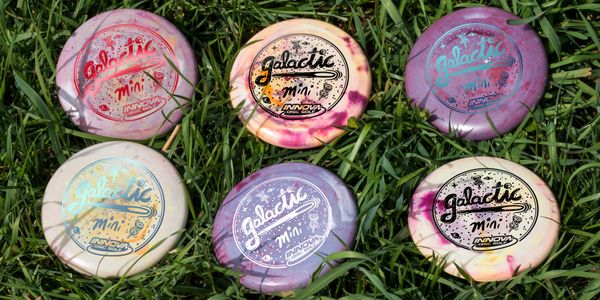 Mini Discs
Random colors, price is each.
Use a mini disc to mark your lie after every shot.
Merry Christmas with an Ornamini. Mini disc with attached hang tag and Santa Claus Christmas stamp

ShopTom.com stamp now available in Champion metalflake while they last!
Beyond swirly there's the Galactic frontier. Strikingly unique random color distribution that Jackson Pollock would appreciate.