Leaf Ken Climo / McBeth disc golf cards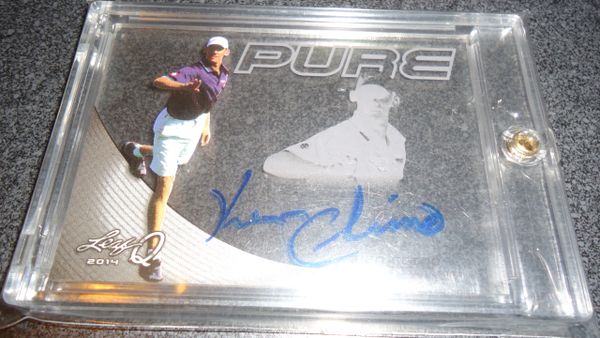 Leaf Ken Climo / McBeth disc golf cards
Please see pictures for the different options.  There is one of each available to first cash.  You are buying the exact card pictured.

Ken Climo and Paul McBeth rare insert trading cards.  The relic cards contain a piece of game worn shirt.  The autograph cards were obtained by the manufacturer as part of their limited release.
Will trade for other rare disc golf cards!  I'm not a card dealer, but have these few extra from my personal collection.  Use the contact form to list what you have and what you want.  Anything on the site or gift card for later.  Thank you.