DGPT Trading Cards disc golf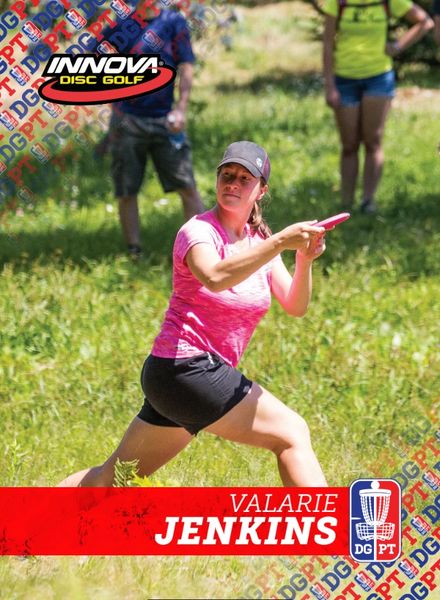 DGPT Trading Cards disc golf
The inaugural Pro Tour Trading Cards set includes all 61 common cards, including all 49 men and all 12 women that qualified for the Tour Championship. You are guaranteed to get the complete set of 61 player cards. This complete set was assembled from opening packs of nine cards for $8.95 each.

Venue Cards and Champions Cards are NOT in this set. There are five Venue cards and four Champions cards which are only available individually.

Champions Cards celebrate the Tour and Points victories of Ricky Wysocki, Paul McBeth, Sarah Hokom and Catrina Allen.

Venue Cards highlight the five amazing venues on the inaugural Pro Tour: Vibram Open, Legacy Discs' Silver Cup, The Majestic, and Discraft's Ledgestone Open and Green Mountain Championships.

There are 70 cards total: 61 player cards (49 men's cards & 12 women's cards), 4 Champions Cards and 5 Venue Cards.