HALF PRICE Core Performance Tee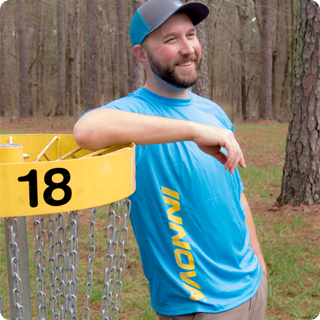 HALF PRICE Core Performance Tee
This item is half price as part of my 21st annual December Sale until it is gone!

Our most affordable full synthetic shirt. This breathable wicking shirt is perfect for a tournament round or just to wear on a hot day. It's light, wicking, and won't hold your throws back.

Ladies: Cut specifically for women, this shirt has an athletic fit, offers good range of movement and implements fast drying to keep you cool and confident. V-neck and shorter fitted sleeves help complete the look.