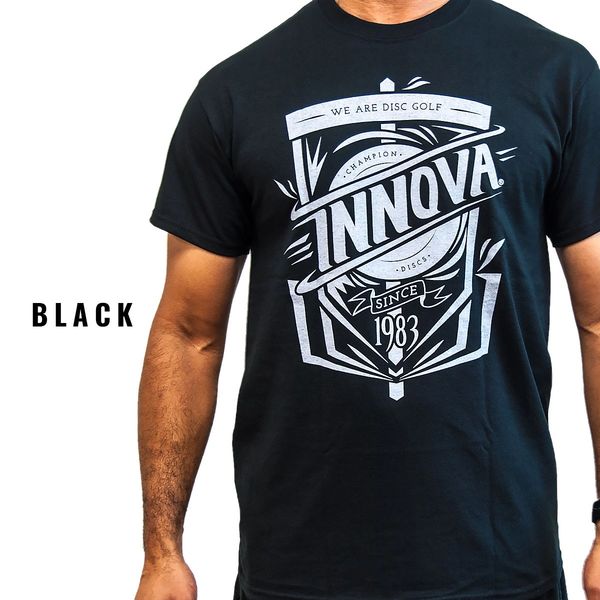 HALF PRICE 1983 T-Shirt
This item is half price as part of my 21st annual December Sale until it is gone!

1983 T-Shirt

Since 1983, Innova has been recognized as the leader in disc golf. This 50/50 cotton and polyester blend T-Shirt commemorates this with new sleek artwork, and the lightweight, tagless material will keep you cool and dry as you shred the course. We are Disc Golf!
Innova disc golf Chattanooga is an authorized dealer.