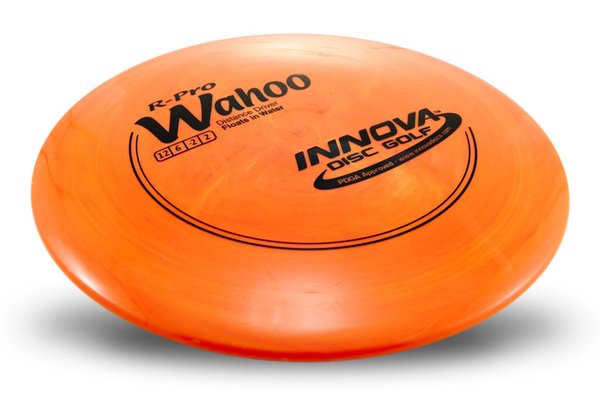 Wahoo Innova disc golf
Wahoo
Distance Driver
12 6 -2 2

The R-Pro Wahoo is a long range distance driver that floats in water and will keep you at the top of the food chain.
The Wahoo is a fast disc with a lot of glide. This disc has a flight similar to a Dragon with increased speed and range. The Wahoo is a floating distance driver that will give you the confidence to throw over larger bodies of water than ever before.
Stock photo, stamp may vary. Innova disc golf authorized dealer.