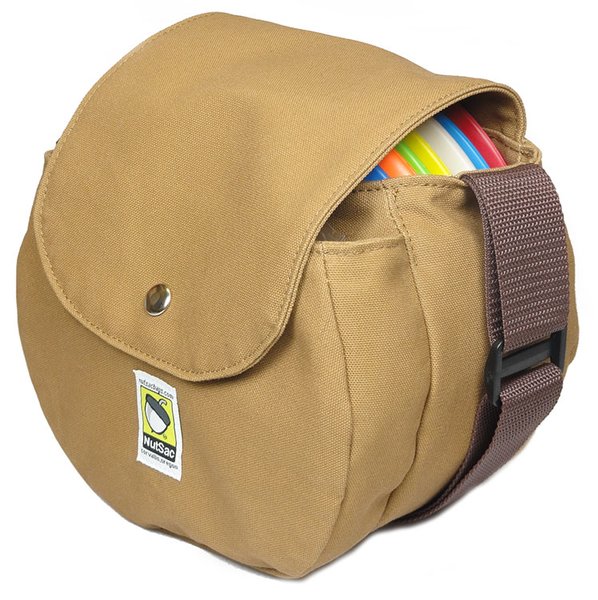 NutSac Bag single
NutSac version 2.0 Disc Golf Bag:
9 disc capacity (6 in main, 3 in pocket).
New improved large front pocket.
Durable Cannonball canvas looks and feels great!
Lifetime guarantee.
Made in the USA!
Discs not included. Price is for one bag.

Lightweight, comfortable, and durable; you're gonna love your NutSac. Made in USA from the same tough-as-nails, Cannonball canvas as your favorite work clothes. The NutSac gives you the edge because you carry what you use--about 6 discs--instead of hauling around 10 pounds of unused plastic. It's so light you can even throw while wearing it.

The NutSac 2.0 is the first major upgrade of the popular NutSac Disc Golf Bag. What have we done? Ready? We added a bigger pocket. Yep, that's it--a big front pocket. But don't underestimate the pocket... Designed by NutSac'rs, this pocket will easily hold your junk (or 3 extra discs, a putter, or a flask).

Need to carry a few more discs? Try the Double NutSac 2.0.

American made. High quality. Lifetime guarantee... Grab your NutSac, let's disc!