purple backpack zuca disc golf cart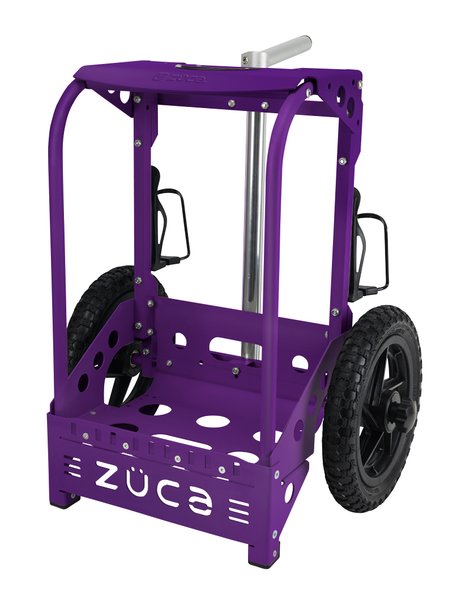 purple backpack zuca disc golf cart
BACKPACK ZUCA CART
Turn your favorite disc golf bag into a rolling backpack, and get where you need to go with less effort.
Technical Specs

Sturdy, patented frame doubles as a portable seat rated to safely support up to 300 lbs
Fits many popular backpacks up to 9"D X 12-14"W X 19"H (with seat closed)
Go off road in all seasons with performance tires that keep on rolling over rocks, sand, snow and rough terrain
Removable wheels allow for more compact storage in back seats and closets
Gear platform to carry additional load
Sealed wheel bearings mean low maintenance and a smooth ride
51" Telescoping handle
Dimensions
24.5"H x 14"W x 9"D
24.5"H x 22"W x 14.5"D (including wheels)

Weight 13.5 lbs
Accessories such as the seat cushion are not compatible with this cart.


Cart only, backpack and discs sold separately.

Zuca Carts may ship separately from the rest of your order and by a different carrier.