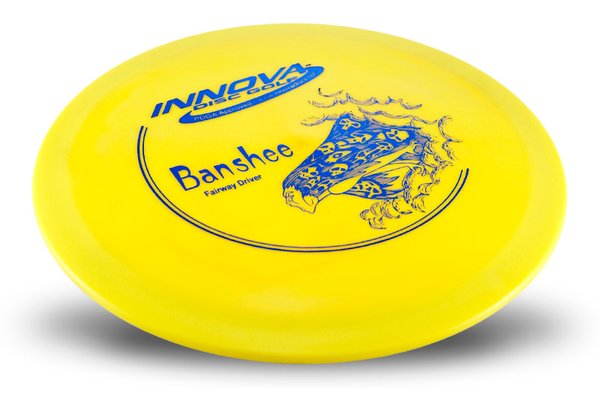 Banshee Innova disc golf
Banshee
Fairway Driver
7 3 0 3

A very reliable driver in all wind conditions. An excellent power disc for backhand and sidearm.

The Banshee is a versatile and dependable overstable driver. It has a high degree of predictability, throw after throw. You can count on a Banshee to perform even into the wind. It is an excellent disc for sidearm, backhand and overhead throws, offering predictable, dependable flights.

Stock photo, stamp may vary. Innova disc golf authorized dealer.